Combining evidence based/supported traditional techniques with holistic methods for healing PTSD/MST, DID, and complex trauma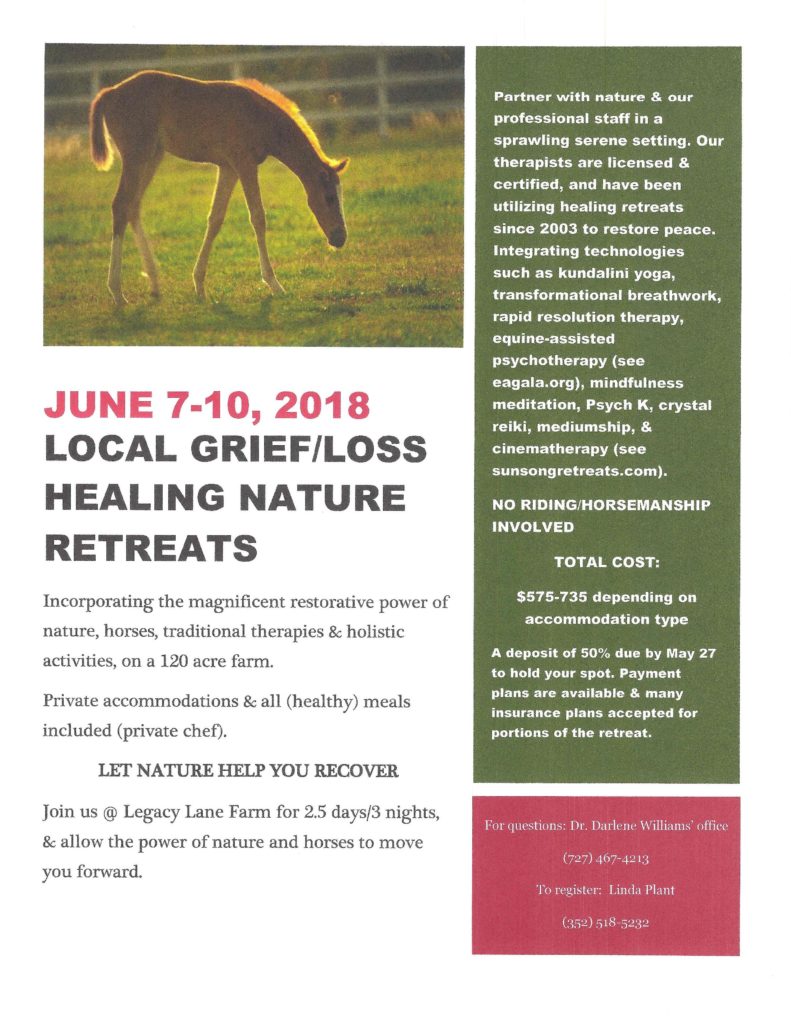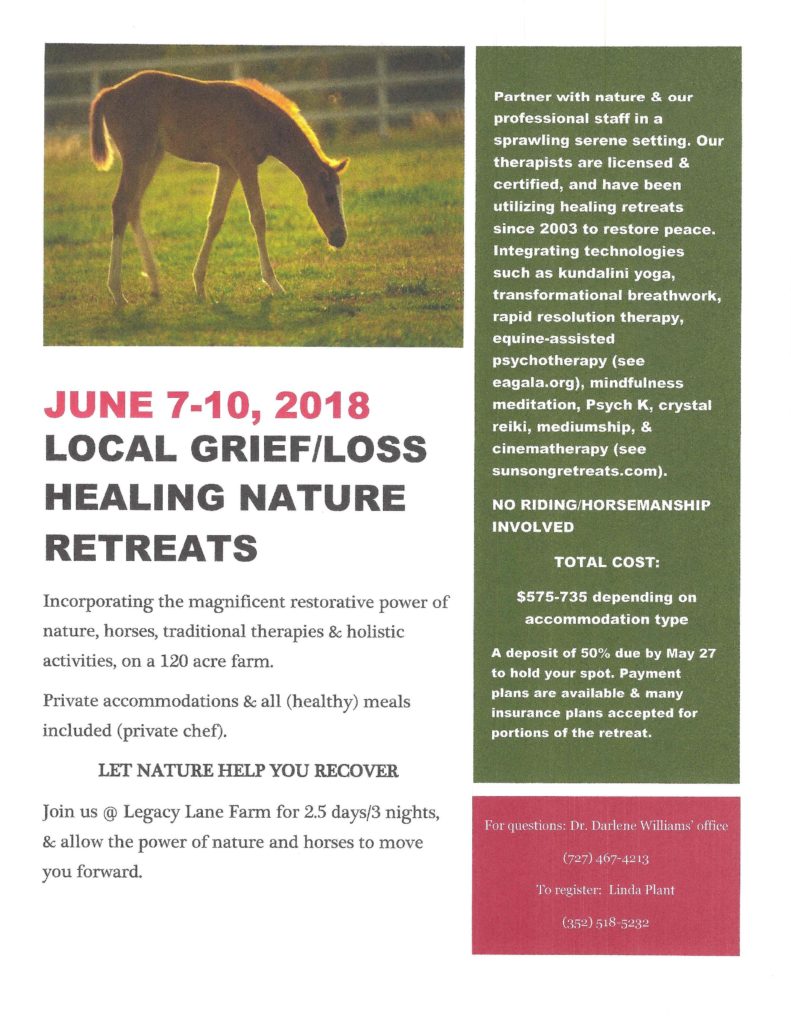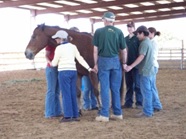 You are invited to:
An Equine Experience
Peace4Tarpon, Equusolutions and Circle of Veterans invites you to experience evidence based equine assisted learning for personal growth, healing trauma and burnout of the mind, body, and soul. Through interactions between people and horses, experience how this modality can be applied to a variety of personal/professional and/or group challenges.
No horsemanship skills/experience necessary!
This is a "non-riding" experience
Activities are relational with horses and take place on the ground, requiring individuals to develop and work with their relationship with the horse(s), (and at times, other group members) in order to accomplish specific tasks, whereupon they learn about themselves & others
Supervised interactions with horses are guided by mental health professionals and equine specialists
Equine therapy has proven effective in both therapeutic & corporate settings
Benefits include improvements in: assertiveness, emotional awareness, empathy, stress tolerance, cognitive flexibility, impulse control, problem-solving skills, self-actualization, independence, self-regard, social responsibility, and interpersonal relationships
Equusolutions, Inc. employs rescue horses, so tenacious relationship building is a primary task
A FREE healthy lunch will be provided (Please specify a vegetarian/vegan diet when registering.)
Free Event!
Sunday, March 12, 2017,
11:00 am – 2:00 pm
Circle of Veterans Retreat Center
19717 Bower Rd, Dade City, FL 33523
To register, contact Candy at either 727-467-4213 or text 941-677-8639.
For more information visit:  www.peace4tarpon.org, equusolutions.com, or www.thecircleofveterans.org.